STEM HOLIDAY CLUBS
Exposure to STEM related concepts is key to promoting a love for Science and Technology, but also enables children to become more confident in these fields. We believe that every child has an innate ability to grasp and understand complex Science, Technology, Engineering and Mathematics concepts.
Our STEM Holiday Clubs are designed to allow children to explore STEM topics with a fun, interactive, and hands-on approach, while incorporating experimentation, song and play. The clubs explore a different topic each day and typically run for between 1 and 2 weeks every major school holiday. We invite your child to join the fun at the Blairgowrie Recreation centre. See below for further details on our latest/upcoming STEM Holiday Clubs.
OUR OBJECTIVES:
74% of South African companies struggle to fill engineering roles and less than 10% of young women are interested in STEM careers! We face an unprecedented need to change stereotypes and our aim is to equip our children with the skills required to be relentless in the pursuit of knowledge and learning so as to stay relevant in our current Digital Age. We want to change those stats.
STRUCTURE AND TIMETABLE
Our next STEM Fun Holiday Club will run during the August holidays from August 13th-August 17th. See below for further details:

Our STEM Fun program is made up of 5 days of activities. Each day is completely self-contained, so kids can attend any day(s) of interest to them: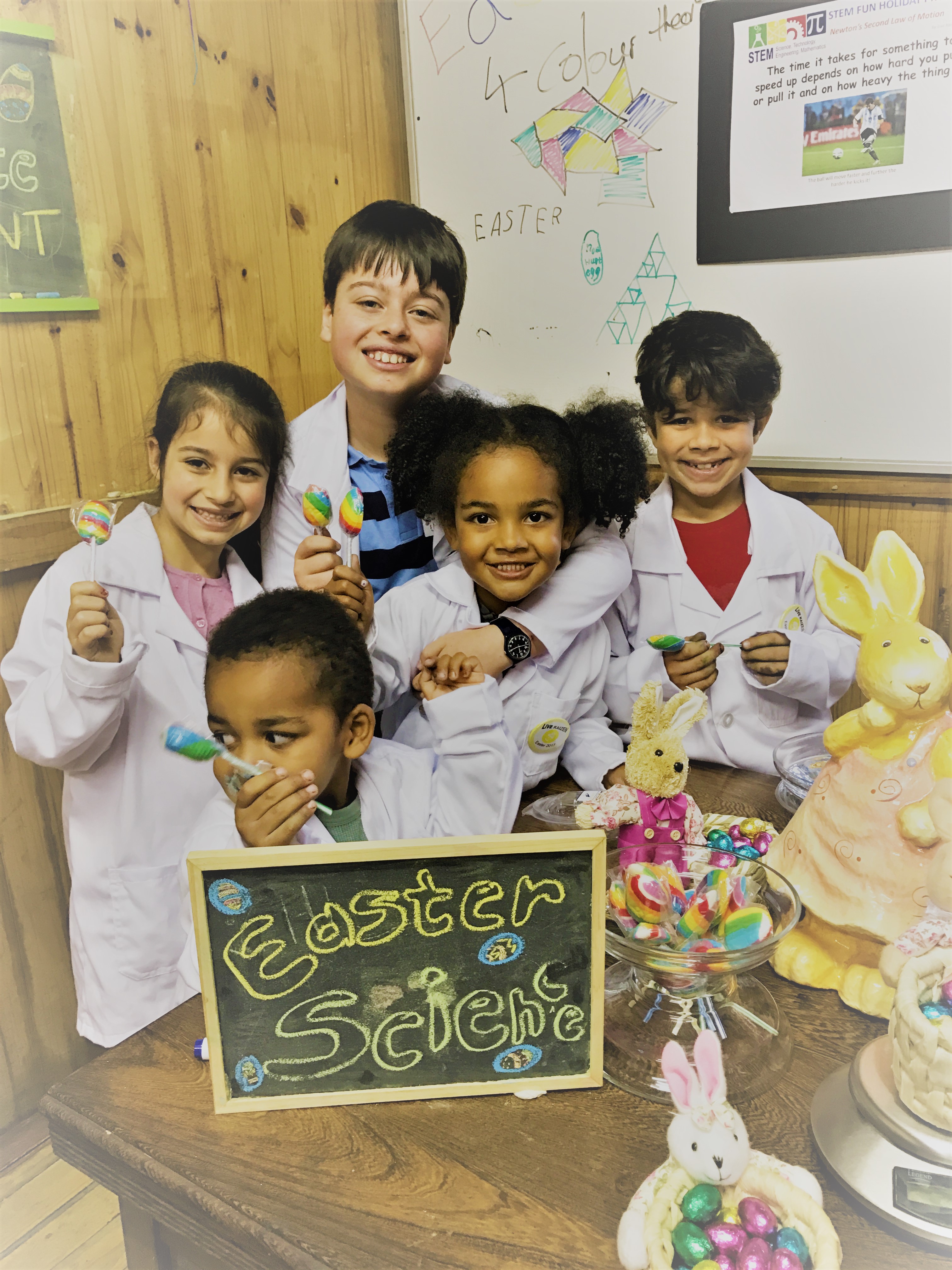 | | | |
| --- | --- | --- |
| Date | Day Theme | Description |
|  Mon: 13 August 2018 |  Air Blasters |  Build Air cannons and a fart generator |
|  Tues: 14 August 2018 |  Riveting Robotics |  Build and Code a robot |
|  Wed: 15 August 2018 |  Chemistry is Cool |  Explore molecular chemistry through icy cold experiments! |
|  Thurs:16 August 2018 |  Palatable Printing |  Explore 3D printing while designing your very own 3D print |
|  Fri: 17 August 2018 |  Dino Math |  Mathematics with a prehistoric twist |
Each day includes:
Hands-on experiments and learning activities
Fun, educational songs
A snack of sandwiches, juice and fruit
A photo of the child, specific to the theme of the day.
Classes are 4 hours long and run in the mornings, from 08:30 to 12:30
Classes are conducted in a secure environment. A child-minder is also on hand at all times to provide assistance.
Booking Fees:
Classes are limited in size, so booking is essential.
Prices per Child:
Daily Rate: R220 per day OR
Any 3 or more Days: R180 per day OR
The full 9 Days: R150 per day